An Evening Honoring Susan Hill
Activist and Durham native Susan Hill was committed to providing safe, affordable, and compassionate reproductive health care to women and families. For decades she remained a valiant supporter of reproductive freedom, even in the face of life-threatening adversity.
With the support of Susan's family, the Spring into Action Gala was created to honor Susan's memory, to uphold her commitment to reproductive health care access for all North Carolinians and to support the critical political actions and legislative work necessary to to defend against anti-abortion attacks and advocate for policies that protect and advance reproductive rights in our state.
Please join us as we honor Susan's legacy and renew our resolve to uphold her promise to be present and to continue the fight to make true reproductive freedom a reality for all North Carolinians. We'll share important information about the state of abortion care and reproductive freedom around the country and right here in North Carolina, Pro-Choice North Carolina's work to protect abortion access in our state, and the many ways you can make a difference.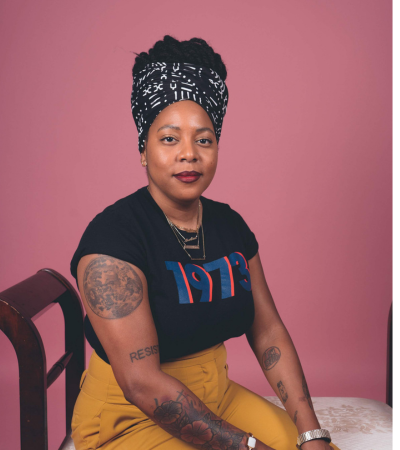 Featured Guest: Kwajelyn Jackson

Kwajelyn Jackson is the executive director at Feminist Women's Health Center (FWHC) in Atlanta, GA, a Black woman-led, independent, non-profit, multi-generational, multi-racial reproductive health, rights, and justice organization committed to a vision of accessible and judgment-free reproductive health care and abortion access in the South. Since 2013, she has led the expansion of FWHC's statewide and national impact, deepened its community partnerships, and led the civic engagement, advocacy, education, and outreach teams, before becoming the organization's first Black woman executive director in 2018

A third-generation graduate of Spelman College, Kwajelyn continues a family legacy of racial justice, anti-oppression, and reproductive justice activism. She has a BA in economics and an MS in urban policy studies from the Andrew Young School of Public Policy at Georgia State University.
A respected voice on reproductive justice movement building, Kwajelyn is often sought after nationally. She sits on the board of directors for All-Options, Abortion Care Network, the Black Mamas Matter Alliance, and the Lola. Kwajelyn has been named one of the 500 Most Powerful Leaders in Atlanta by Atlanta Magazine for the past four years. And in May 2022, she was featured on former President Barak Obama's Instagram feed for her work as an activist standing up for abortion rights, fighting for reproductive justice in the South, and her remarks at Atlanta's Bans Off Our Bodies Rally. Kwajelyn is interested in opportunities to use a reproductive justice lens to spark dialogue, transform perspectives, develop leaders, and cultivate change.