Advocacy and Organizing Manager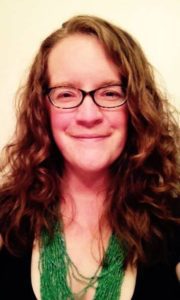 Lynne Walter is a loud and proud social worker, community organizer, and activist. She has been fighting to protect reproductive rights, justice, and abortion access since she trained to be a clinic escort when she was 14-years-old, and she loves working with students, community members, and partner organizations in order to ensure equitable access to full reproductive health and justice.
Lynne grew up in the Washington, D.C., area where she first became involved in social justice work. She received her bachelor degrees from Guilford College and worked with migrant farmworkers and Latinx populations across North Carolina for several years before receiving her Master of Social Work in Community Organization and Communities and Social Systems from the University of Michigan School of Social Work.
Prior to joining Pro-Choice NC, Lynne worked to prevent sexual violence, end racism, protect the rights of LGBTQIA+ communities, and uphold reproductive justice and everyone's access to comprehensive reproductive health care. Lynne also volunteers with a number of community groups and is a voracious reader, hiker, and lover of music. She can often be found singing along to incredible and fantastic songs across a constellation of musical genres.